On Monday, August 21, 2017 people in the United States of America will have a great opportunity to experience a total solar eclipse.  The partial solar eclipse will be seen by virtually all of North America, Central America, the Caribbean, parts of South America and Africa.
I have been fortunate to experience such eclipses, and can say that totality is something not to miss if you have the opportunity. The whole landscape seems to be transformed into something surreal in the eerie darkness. Partial eclipses are memorable as well, and both can be experiences that students of all ages remember for the rest of their lives.
Since this path of totality of the 2017 solar eclipse runs across 14 of the United States, it makes sense that the National Aeronautics and Space Administration would be an excellent source of information on this astronomical event. NASA's website has interactive eclipse maps complete with eclipse times and other valuable eclipse information. link:   https://eclipse2017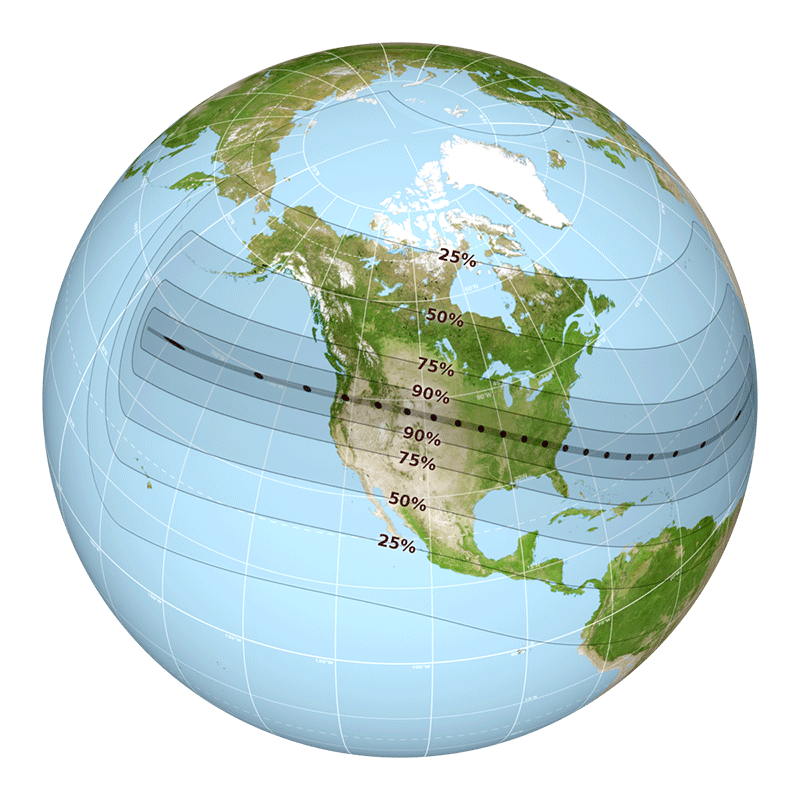 Image Credit: NASA's Scientific Visualization Studio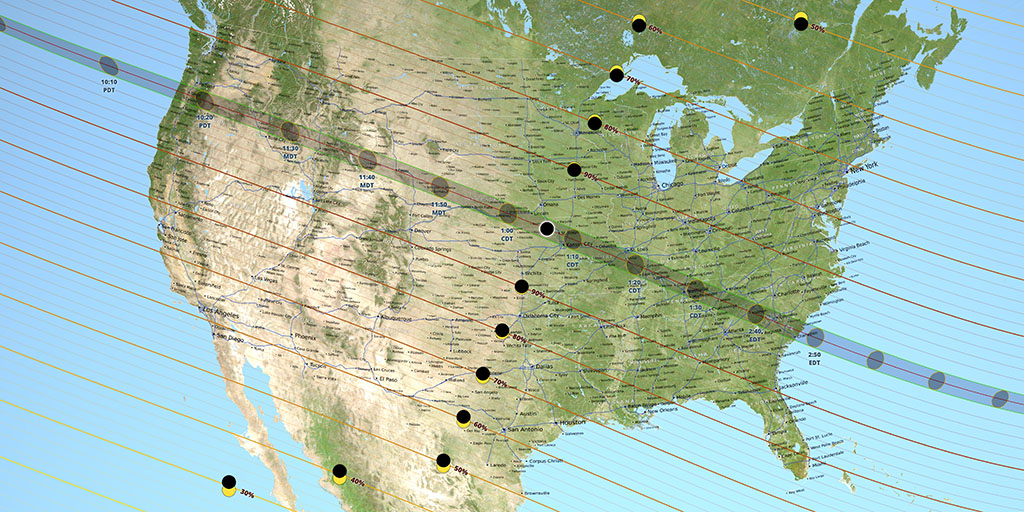 NASA Image - US- path of totality: August 21, 2017.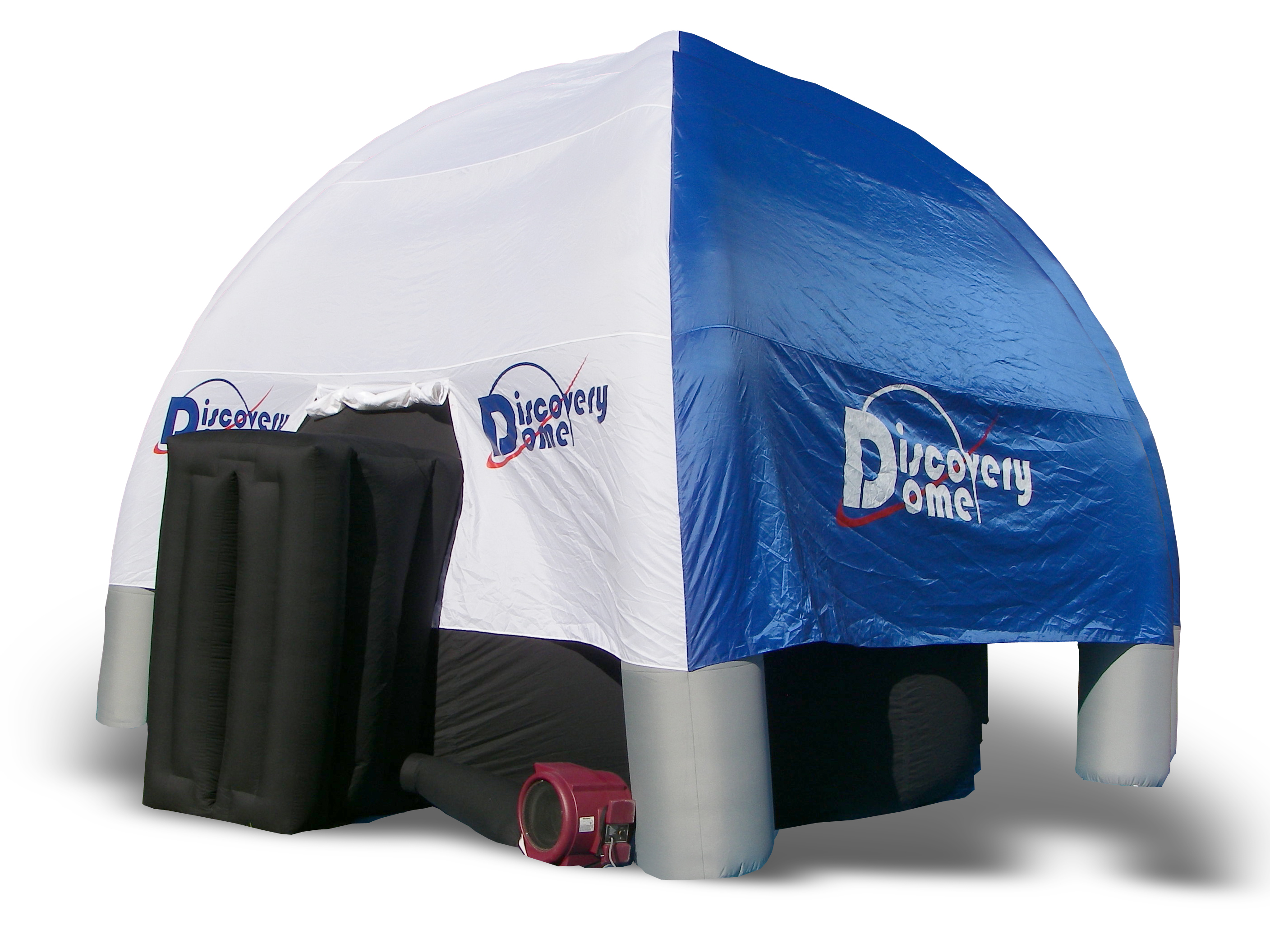 5 Meter Go-Dome under a Dome Cover for outdoor use.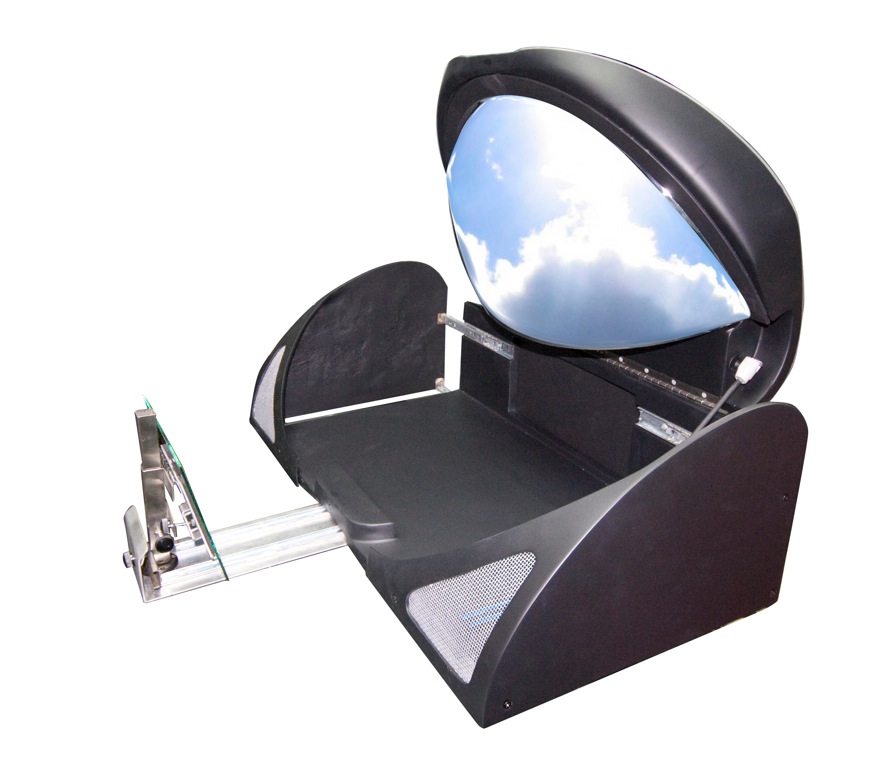 Newtonian II
Wherever you are on Earth, an eclipse provides a great opportunity for you to plan planetarium programs. Portable inflatable planetarium domes are excellent educational tools for teaching astronomy. Portable domes can be set up on-location, allowing students to view programming and then step outside to actually experience the eclipse event—with the proper precautions, of course. (The NASA website has excellent information on eclipse viewing and precautions.)
With the path of this eclipse cutting across a large swath of the USA, it has the potential to be seen by a great number of people. Go-Domes, the world's finest portable planetariums, are excellent venues for capturing their interest. As the preeminent inflatable dome manufacturer, we offer a large variety of dome products to suite your particular needs.
Portable planetariums are typically intended for indoor use, but outdoor use is an option using Go-Dome's OverTent™, designed to cover a Standard Go-Dome® and protect it from light winds that might flip a dome during outside use. The OverTent can be made to any size or specification and also acts as a heat barrier, keeping the dome significantly cooler by reflecting sunlight.
The OverTent™ is not meant as a waterproof shield, although it will repel a light misting. It is highly recommended that you not take out your Go-Dome®, even with an OverTent™, if any chance of rain or significant winds are predicted.
We also produce the Newton2 projection system, an excellent device for projecting programming onto any dome. The Newton2 utilizes a convex mirror to cast the image from your laptop projector onto the hemispherical dome ceiling. It is both portable and optically accurate—the perfect vehicle for your eclipse program!
Two solar eclipses occur every year, although they are not often visible in locations where so many people as the August 2017 eclipse will be. Lunar eclipses occur more often and can be safely experienced anywhere their timing coincides with the nighttime sky. Both solar and lunar eclipses are usually well publicized in local media as the dates for the events draw near. This raises public awareness and helps promote interest in astronomy.
Plan ahead to harness that interest by taking your planetarium programming on the road with Go-Dome portable planetarium products. They are perfect for creative and versatile educational outreach programming.
Here is a link to a handy website that can help you plan for future eclipse-related programming throughout the world. Link:  

https://www.timeanddate.com/eclipse/list.html

 
Whatever your future astronomy programming plans are, Go-Domes has the products to help you make the most of the educational experience you offer to your audiences. We have been leaders in developing innovative improvements in portable planetarium design and continue to work with educators to design and engineer the best products available