November 10, 2016 marked observation of the first International Science Center and Science Museum Day (ISCSMD). Many institutions planned outreach programs for the event, whose theme is global sustainability. Of course, you don't need to have a special event for an outreach program, but a portable planetarium always makes for a special attraction. It is also supports a sustainable world: instead of transporting scores of participants to a fixed planetarium, one operator can drive to the participants in a subcompact car with a portable planetarium in the back seat, neatly packed in a oversized duffle. The institution fulfills its education mission while reducing its carbon footprint.
Inflatable planetarium domes and geodesic portable planetarium domes provide a portable immersive theater for diverse programming beyond the usual planetarium shows. They can be portable digital theatres, inflatable classrooms or exhibit domes—to name just a few options. The night sky is the limit!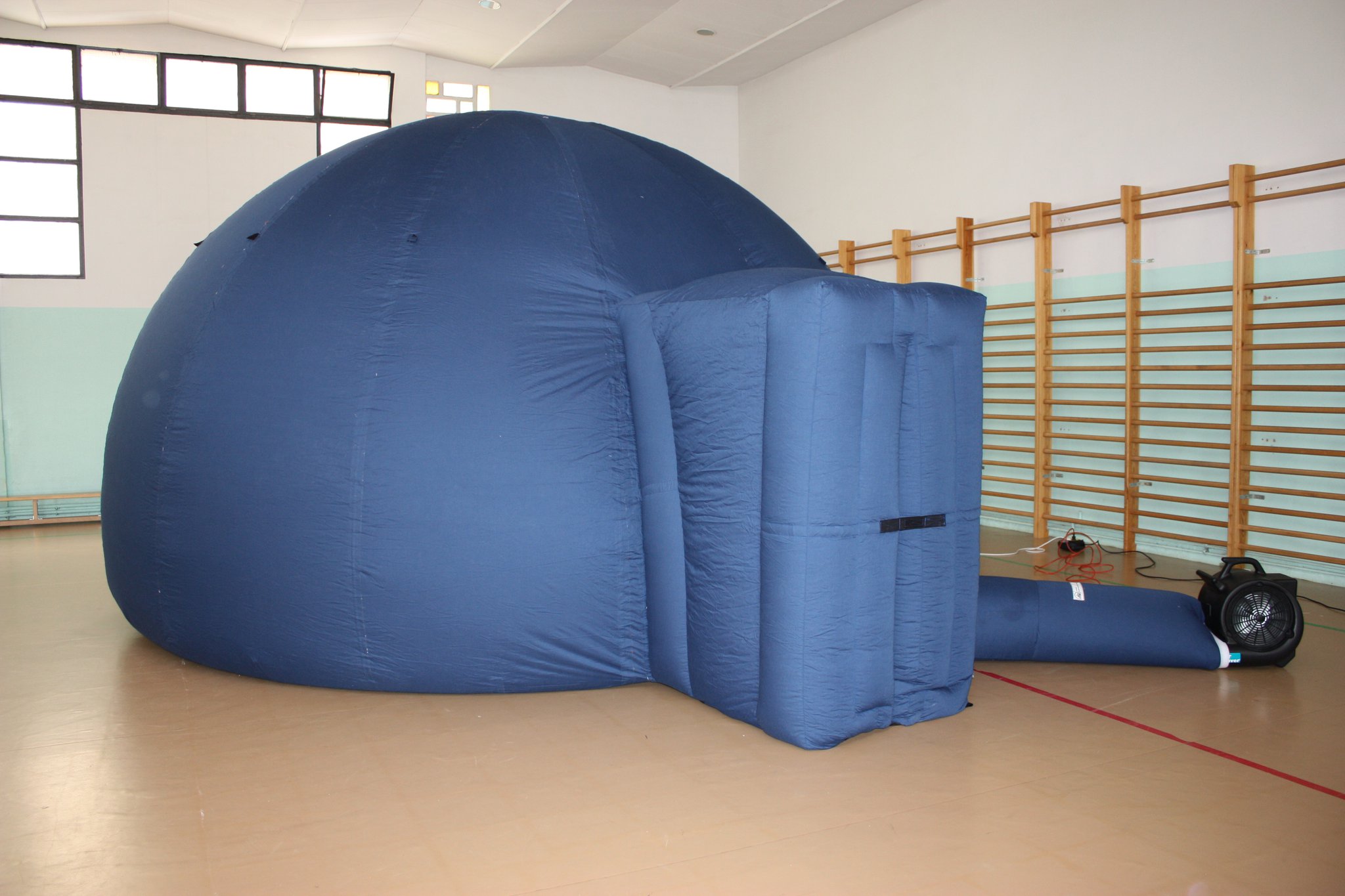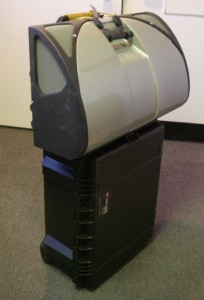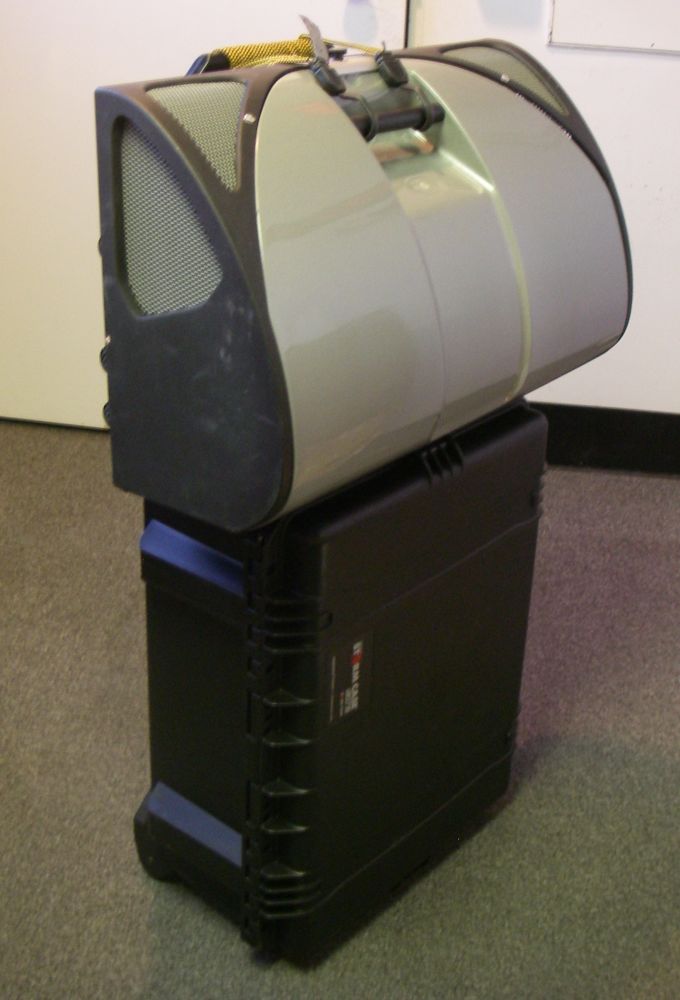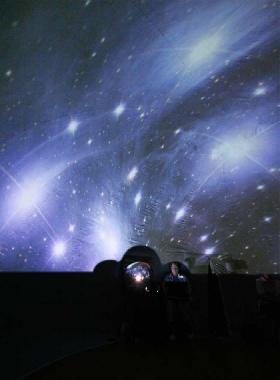 They take science to the public: schools, community centers, science and technology conventions and more. Of course, fixed planetariums are venerated cultural institutions and have their place, but not every community has one and you can't carry them in the back of your car.
Many educators around the world have created a niche industry producing and presenting programming for these venues. Go-Dome is the preeminent inflatable dome manufacturer that also manufactures a convex mirror-projection system called the Newtonian2. With an operator providing a laptop, HD projector and sound system, digital movie content can be added to the program, greatly expanding the possibilities. The program is simply projected on the curved mirror, which is specially coated to resist scratching, and then reflected onto the dome.
During the presentation, the hemispherical mirror located next to the operator near the rear of the portable theater. From this spot, the operator is able to watch all audience members while they can occupy seats at the best spot for viewing—the center of the dome.
Showing movie type programs, especially those with bright scenes, presents its own set of challenges however. Inflatable planetarium domes were originally designed for projected star fields-points of white on a black background. The inside surface of an inflatable dome has unavoidable wrinkles. That's no problem for a star field, but it can be distracting when you are trying to watch a movie. Instead of the typical shiny white lining, Go-Dome developed a dome with a unique dull gray microsurface that minimizes objectionable wrinkles. The results are so good, the Go-Dome and Newtonian2 were key components for the world's first digital portable planetarium, developed under agreements with NASA.
Portable inflatable planetarium domes have changed in other ways as well. Anyone who has been around them for a few years may remember having to crawl into inflatable domes as if they were entering an igloo. Any late arrivals entering after the program started unavoidably flooded the interior with light as they came in. Go-Dome has products that you can enter standing up through light safe airlocks. It even offers wheelchair assessable inflatable planetarium domes. Protective tents even allow for outside inflatable planetarium setups under light wind conditions.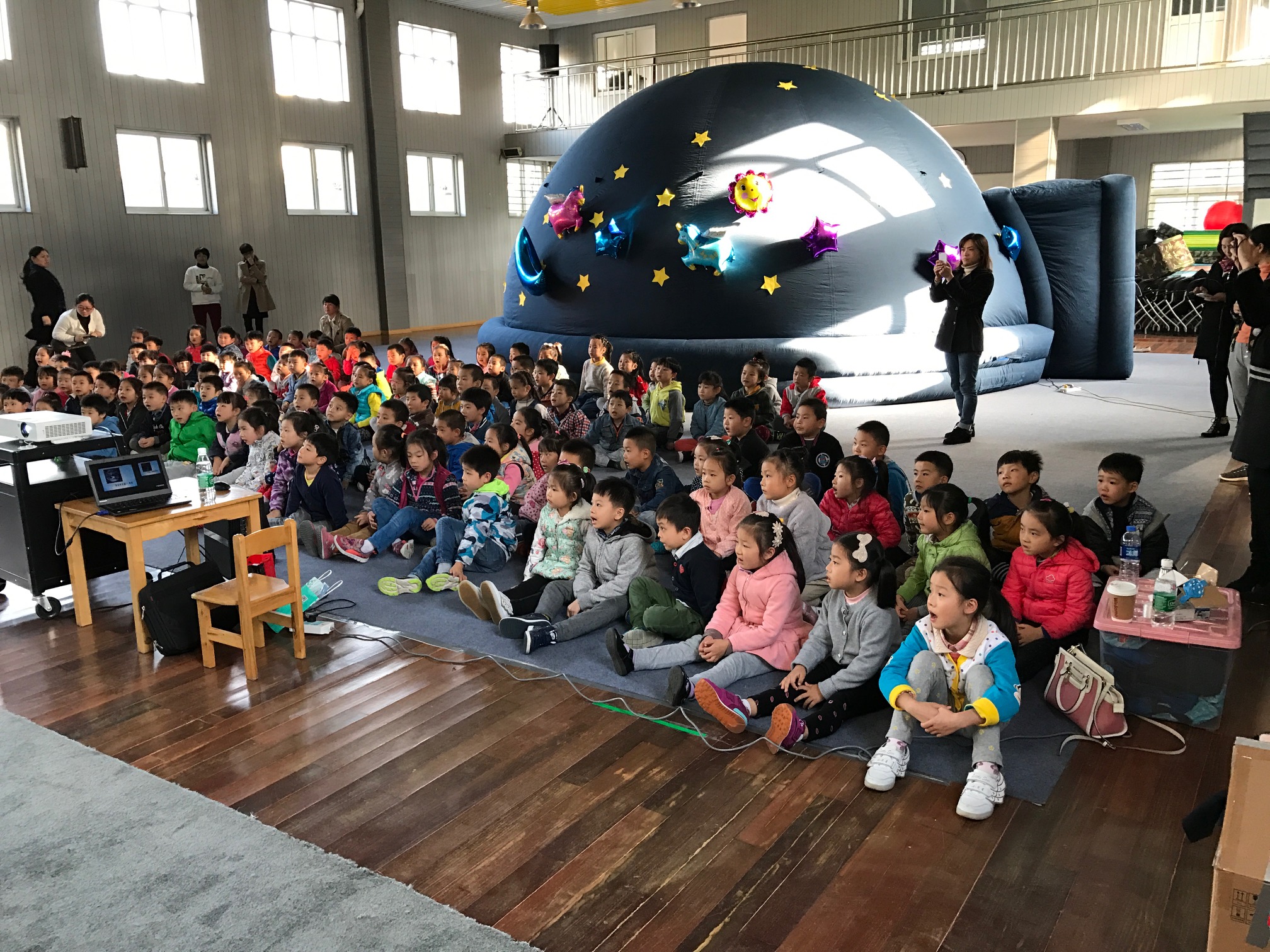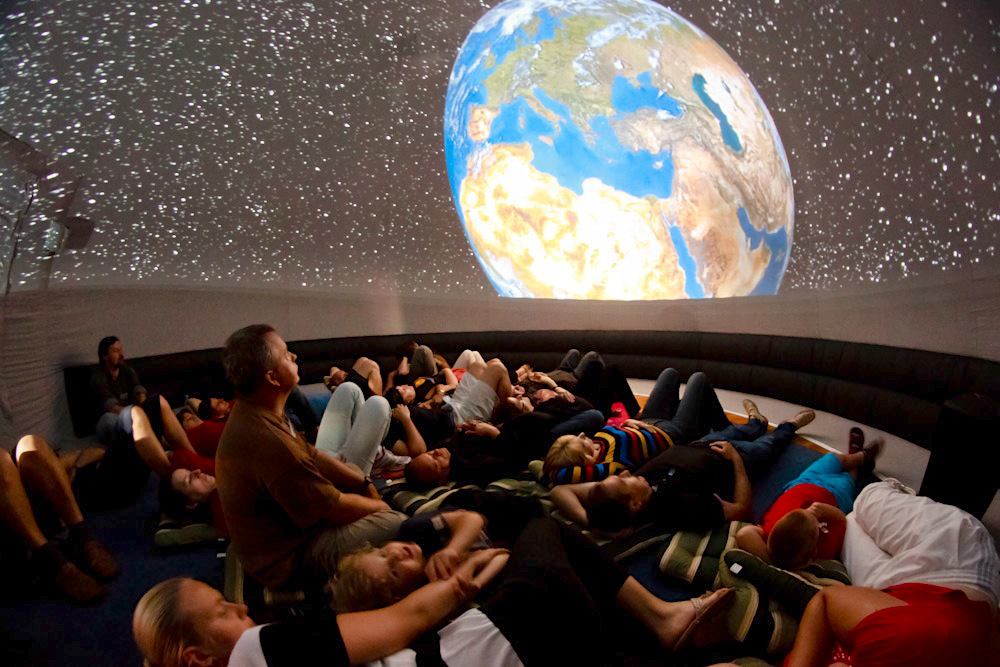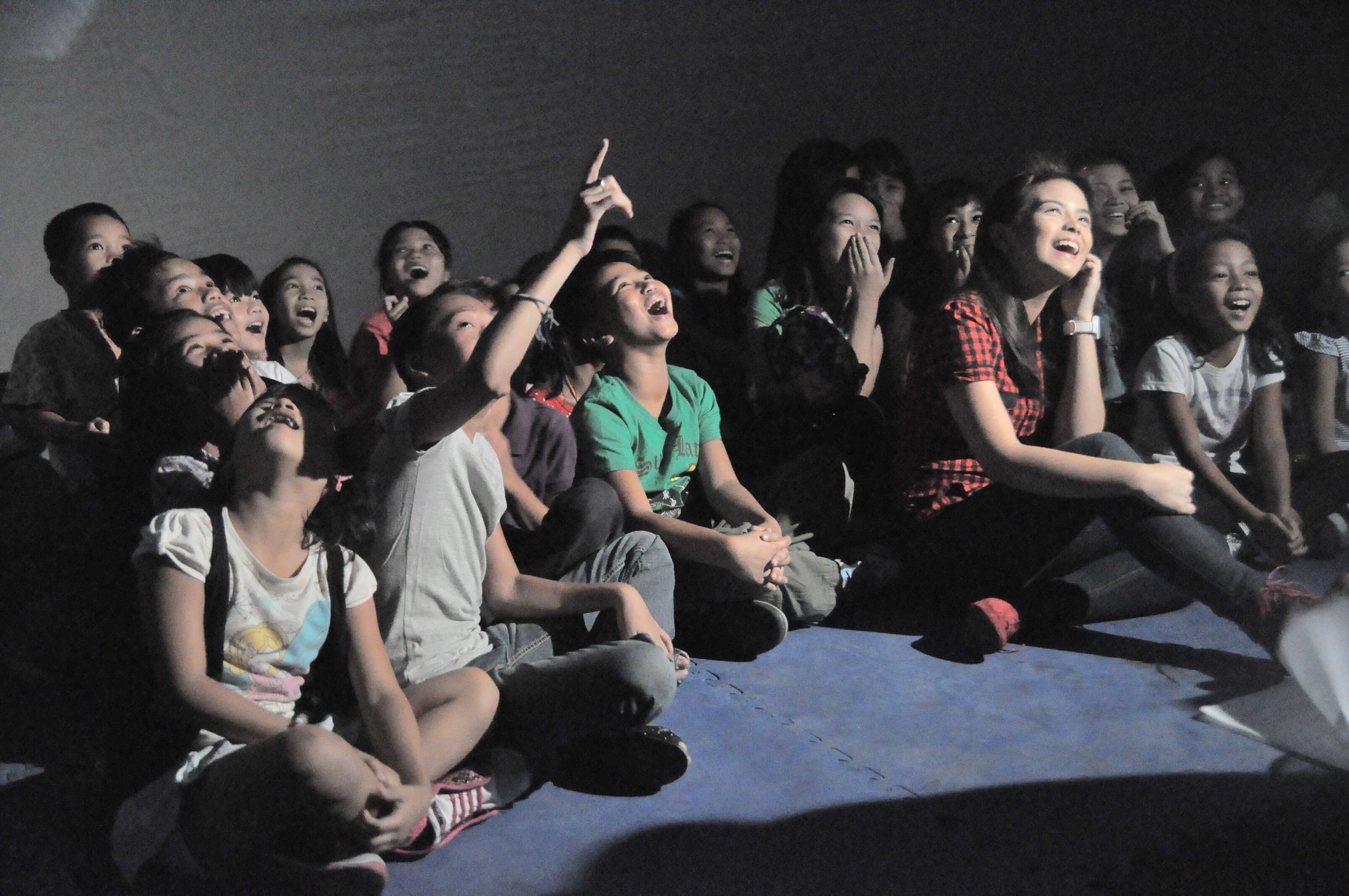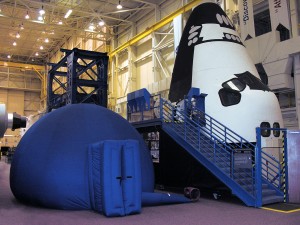 Geodesic portable planetarium domes are another direction to consider. Some easy assembly with hand tools is required, but there are no inflation and deflation times to factor into the presentation. Once set up, they can be left up for days—making them ideal exhibit domes for conferences. Some Geo-Go-Domes can be left up for weeks outside under mild weather conditions. This exciting technology provides a new path toward an environmentally sustainable outreach program by allowing long-term set up with requiring continuous power use.
Such advances with portable planetarium systems open up an exciting universe of programming possibilities. The first International Science Center and Science Museum Day was celebrated as the potential for outreach programs is expanding in new directions. Portable planetariums present sustainable opportunities for institutions and entrepreneurial educators alike.
Visit go-dome.com to learn more and ask questions about these exiting products.